Generator Sales & Service
Authorized

GENERAC

Generator Dealer Since 2007
Brewis Electric brings you peace of mind with a full line of reliable Generac products backed by world-class service and support.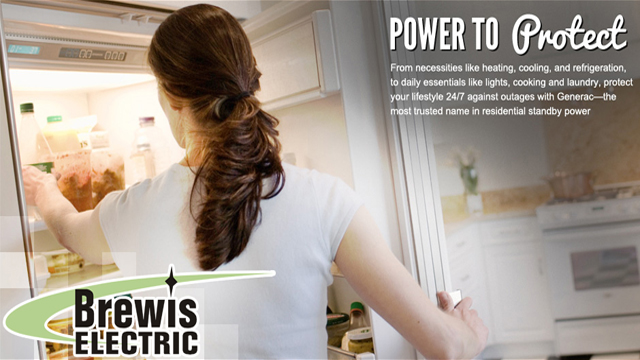 Residential Generators
For more than 20 years, Generac residential power systems have been helping provide worry-free lifestyles for thousands of homeowners. Protect your whole house against power outages, or just the most important things — like lights, refrigeration and air conditioning — with the #1 selling residential power systems on the market.

Commercial Generators
Losing power for even a few hours can mean thousands of dollars in lost revenue to your business. Keep your business open with a competitive advantage — a Generac Commercial Power System. Generac revolutionized the commercial generator market with the first natural gas and LP-fueled standby generators powerful enough to back up your entire business.
Brewis Technicians are Generac Factory Trained and Certified, and Journeyman Electricians have up-to-date knowledge of the Canadian Electrical Code for Generator Installations.
Installations are permitted by the BC Electrical Safety Authority and inspected.
Once your installation is complete, our Technicians can Schedule Factory Recommended Annual Maintenance. In the unlikely event your generator requires warranty service, just call Brewis. Brewis will register your new generator with Generac and arrange for our Factory Trained Technician to service your generator.
Book a service call today!
Location
638 Hillside Avenue
Victoria, B.C. Canada  V8T 1Z2
Island Owned & Operated Since 1984